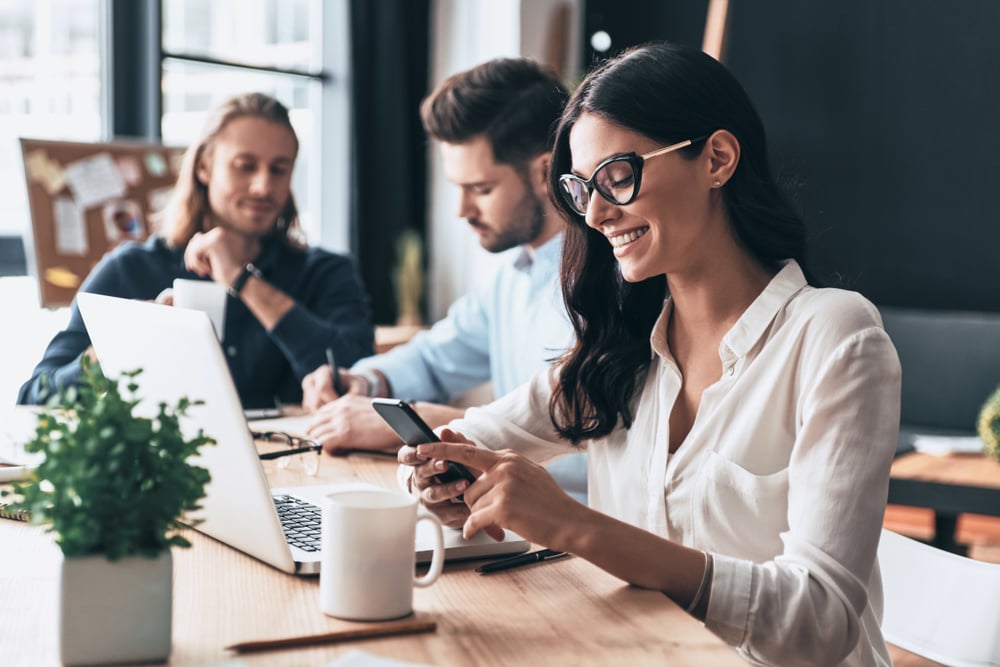 At beyond, our passion is facilitating human connections, fostering community and providing the highest quality, most seamless professional experience through innovative workspace tech.
Our best-in-class workspace app truly encapsulates all these values and is a key part of realising these goals. It's our online tool to foster connections in real life.
The app has many useful features, thoughtfully designed to help optimise your professional life and maximise your experience at beyond.
Here's exactly what the beyond app can do for you...
Connect with a wide business community
At its core, the beyond app is a hub for connection, and many of its best features are instrumental to this.
The Discussion Board enables members to view workspace updates from the Community Team, as well as posts and announcements from businesses across beyond's member community.
Whether you're looking for a specific service, sharing company news or keen to promote a job vacancy, starting a new Conversation on the Discussion Board is a great way to expand your network and engage with the wider community.
The app also allows you to privately message other beyond members, who are contactable through the app's directory of member businesses and individuals.
The best thing about the beyond app's connectivity? Not only does it connect the members of a specific beyond workspace, but also the entire building, and indeed the global beyond network, consisting of other communities in other buildings, in other countries and cities.
Access our events calendar
Are you looking to attend a business masterclass, an insightful seminar or a seasonal party? No matter the occasion, the beyond app's calendar is always chock-full of exciting events.
All upcoming events at your location are available to view via the app's interactive events calendar.
Book a meeting room or hot desk
Booking resources on-demand has never been simpler than through the beyond app.
It shows up-to-date availability for all the types of resources on offer, from hot desking passes to a variety of meeting rooms.
Whether you want to hold a company meeting or have a quick team brainstorm, this allows you to book the perfect space in just a few taps.
Members can even view an interactive floor-plan map of the workspace to choose the most conveniently located hot desking or meeting space for them.
Of course, it also allows every member to book workspace and meeting rooms in any other building within the infinitSpace global network.
Unlock exclusive perks
The 'Perks' section of the app is home to several discounts and corporate rates at partner establishments, such as hotels and restaurants.
What's more, these offers are exclusively available to beyond members!
Keep up to date with day-to-day administration
Our simple, clean interface has a host of features that transform member's everyday working experience.
Day-to-day activities at the workspace such as receiving deliveries, managing invoices and using the print-on-demand facilities are all easily accessible through the app dashboard.
So, what are you waiting for? Download the beyond app on Google Play or iOS today!
What's your favourite feature of the beyond app?
If you have any further questions about you can get the most out of beyond's incredible app, get in touch with the beyond team!