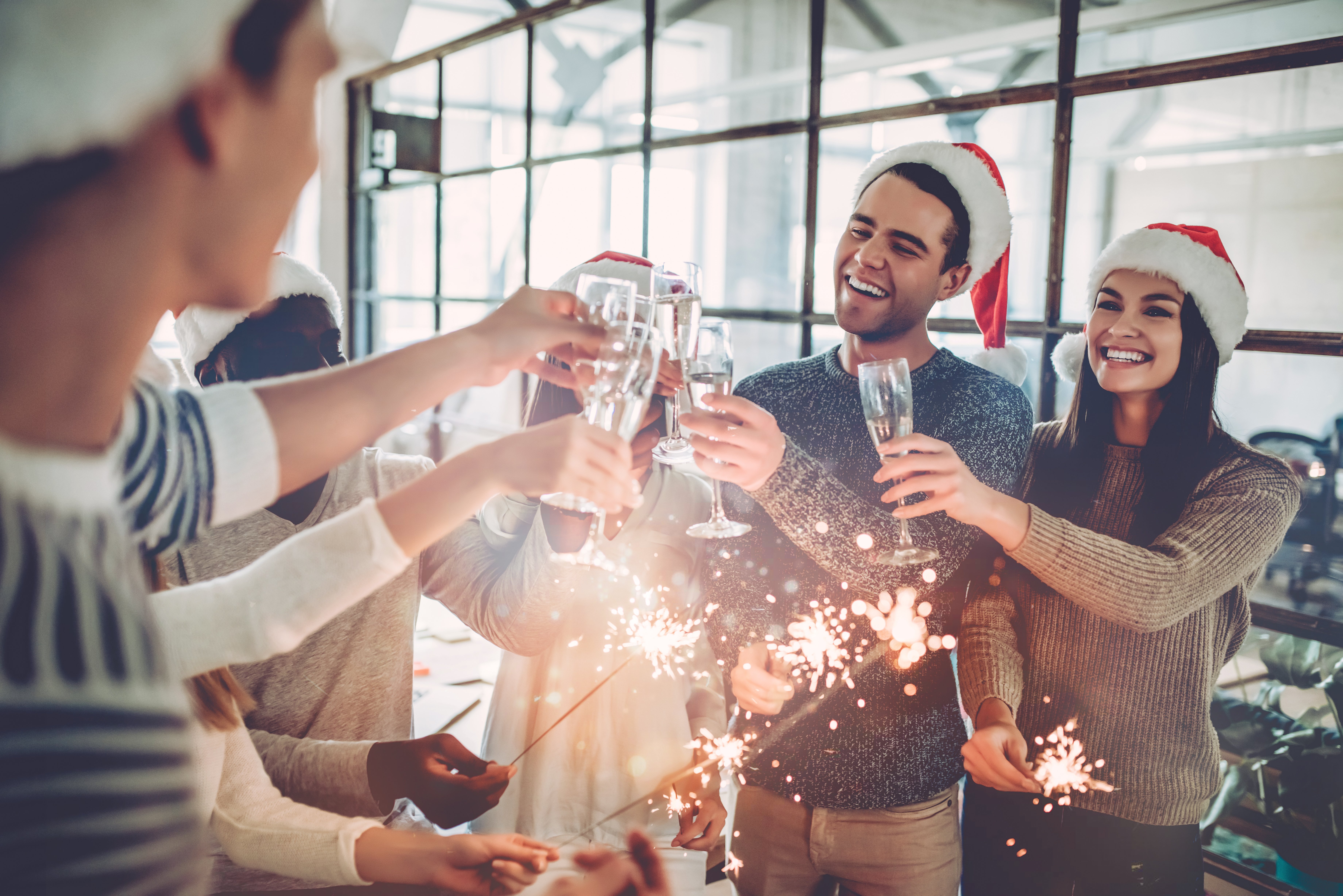 Carolling, mince pies, and mulled wine — the festive season is finally upon us, and we couldn't be merrier. It's officially the most wonderful time of the year!
Christmas is also a time for reflection. 2022 has been a milestone year for us, having successfully launched our flagship flexible workspace, beyond Aldgate Tower, in March. But the greatest gift of all has been seeing the site's brilliant community of business leaders and changemakers flourish and grow, empowered by our shared workspace. As we look ahead into the new year, we only hope for this to continue.
But for now, we think this calls for a celebration!
It's party time!
Our social calendars fill up fast this time of year, so make sure to save the date for beyond Aldgate Tower's Christmas party, which is sure to be the event of the festive season. Christmas is all about community and celebration, and there's no better way to embrace this merry sentiment than to party with our members. This year, beyond is partnering with one of our incredible members, fintech payments company Caxton, to host the event for the beyond Aldgate Tower community.
Wondering what to expect on the night? It will be an evening of all-around holly, jolly, festive fun, packed with entertainment, drink and food, as well as a fantastic opportunity to socialise and network within the beyond Aldgate Tower member community. Please note that the party is exclusively open to beyond Aldgate Tower members.
After all, our workspace is designed to be a holistic experience, not only for achieving professional goals but also for coming together at events that strengthen our member community and foster connection.
What's on your workspace wish list this Christmas?
But enough about us, what's on your Christmas list this year? Is all you want for Christmas a state-of-the-art flexible workspace that will fulfill your professional needs? The first step is figuring out what's on your wish list for a new space.
According to our recent research, when selecting a workspace, among the features that top people's lists are areas built for collaboration, like meeting rooms and breakout areas (62%), networking events (54%), comfortable yet flexible furnishings (76%), a social atmosphere (61%), as well as special touches like barista coffee (55%). At beyond Aldgate Tower, we've got all of this and more!
If you're ready to kick off your festive shopping by finding the perfect flexible workspace and give your business a strong start to 2023, get in touch with the team today!