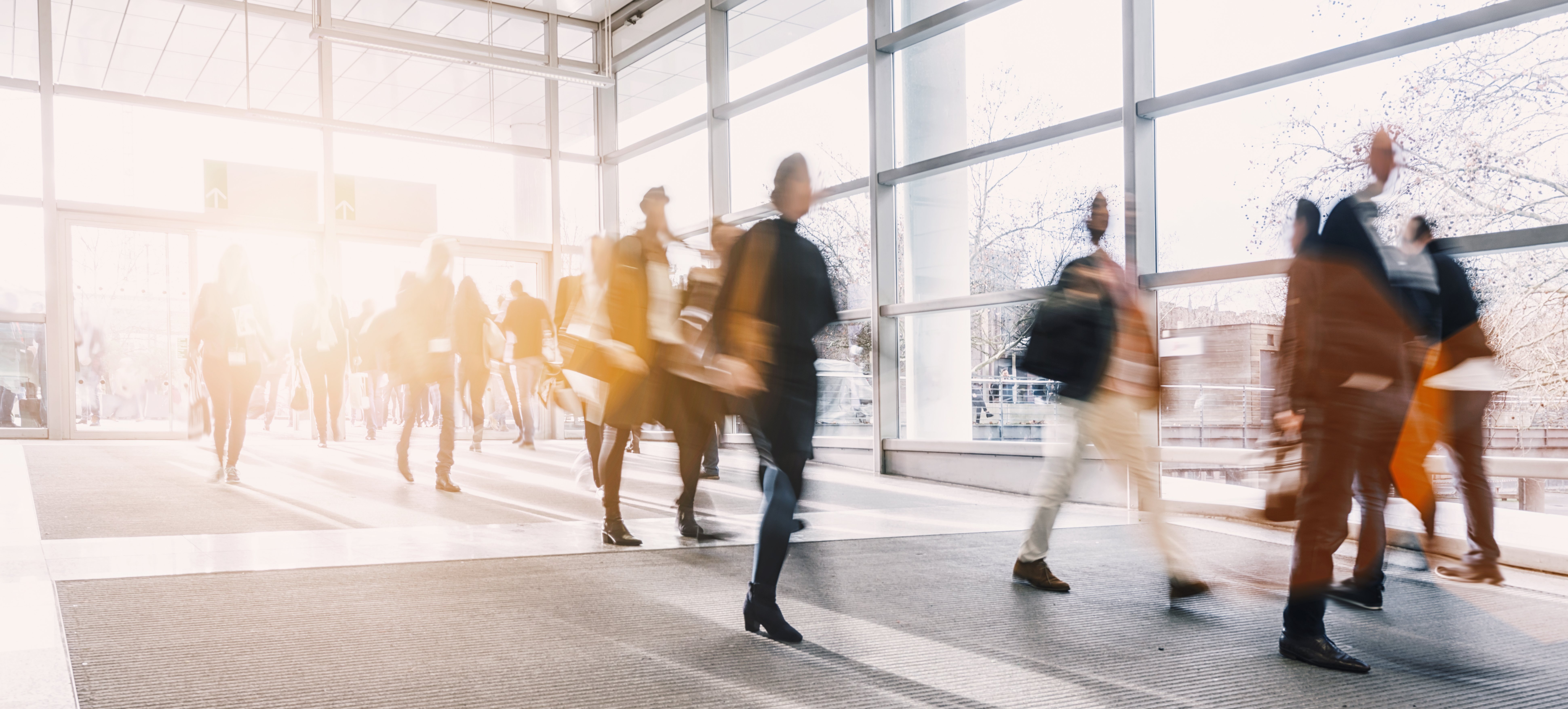 'The Big Return', as it has been labelled, is proving a challenge for businesses globally. After two years of mandated remote working, the transition back into office working has not always gone smoothly.
While some organisations have made the bold move to either go fully on-site or fully remote, most employers and employees are still working out their preferences for a hybrid model. How many days a week should people be working in an "office" versus the home; and how do businesses' workspaces need to change in line with their policies and expectations?
These are the big questions swirling around the Big Return. That's why infinitSpace has commissioned its own independent research into the matter, delivering timely and unique insights into how both business leaders and their employees feel about the future of work.
We quizzed 945 full-time professionals in the UK – a blend of employees (587) and managers (358). Here's what they had to say…

How many days in the office?
On average, businesses in the UK are stipulating that their staff work between three and four days a week in the office (3.7 was the mean).
One in three (33%) companies have stated that their employees must be fully office based, compared to less than one in five (18%) that have gone fully remote. While 25% have asked staff to be in the office two (12%) or three (13%) times a week, it is worth noting that 17% have not set any policy on how many days employees should be in, leaving it up to each person's discretion.
But here comes one of the crucial findings from our research: 61% of UK businesses say they have found it difficult to get employees back working in the office again since Covid-19 rules enforced fully remote working.
So, what about the employees themselves? This is what they told us when we asked how many days they would ideally be in the office:
None, fully remote – 18%

One day a week – 14%

Two days a week – 13%

Three days a week – 15%

Four days a week – 13%

Five days a week, fully on-site – 19%

Unsure – 8%
Fractionally, more people would prefer to be in the office full-time (19%) than would like to be fully remote (18%), but clearly there is a very even spread.
These statistics alone show the complexity of creating a set policy on office working – no two employees are alike, so allowing some freedom for each to choose how often they commute could prove important.
Braving the commute for the lure of the workplace
Clearly, we can see that there is frustration from the majority (61%) business leaders that they cannot get staff into the office quite as much as they would like. infinitSpace's research delved into some reasons why.
For example, 44% of employees said the length of their commute is one of the most off-putting elements of going into the office, while 45% pointed to the associated costs as an issue – a number that is likely to rise in the midst of the cost-of-living crisis.
Similarly important is the quality – or, rather, the poor quality – of businesses' offices or workspaces. One in three (34%) UK workers feel their employer's office is outdated in its design and feel, with almost the same number (35%) saying that their home-office setup is actually superior to what they can get in the office.
Here is another major finding from our study: 36% of full-time workers in the UK told us that they are currently considering moving jobs to find an employer whose flexible working policies fit with their own preference in terms of when and where they work. Further, 31% are considering moving jobs to an employer that has a better, more engaging workspace.
There is a lesson here for business leaders: if you want to attract and retain talent, and then encourage employees to brave the commute once again, employers have to offer them a great workplace experience. And naturally, commercial landlords must take note, too.
Demand for flexible workspace
Flexibility emerges as a key trend when discussing the Big Return. Employers have to be flexible in their policies, owing to the fact that employees have varying preferences for how often they want to be in the workplace. Moreover, having a great workspace is becoming a key weapon in a business' arsenal during the current "war for talent".
Indeed, the majority (56%) of business leaders in the UK said they consider a flexible working policy to be important when it comes to their ability to attract and retain employees. Likewise, 52% said that flexible and coworking workspaces are the most appealing to their workforce.
This is reflected in businesses' searches for new workspaces.
As of July 2022, two fifths (39%) of the UK businesses we spoke to were hunting for a new office or workspace. Of those, most (56%) were looking for a flexible workspace. But 45% said it was proving difficult to find a space that meets their needs.
Commercial landlords, these findings should leap off the page. Demand for flexible workspaces is going up and up – businesses understand that flexible workspaces best meet the needs of hybrid working patterns and employees' wishes for more dynamic workplaces that offer a better all-round experience.
With so many businesses hunting for a new workplace after two years of Covid disruption, it's clear that office landlords need to respond to market trends by offering flexible workspaces either alongside or in place of traditional offices.
How can you make that transformation? Click here to find out!