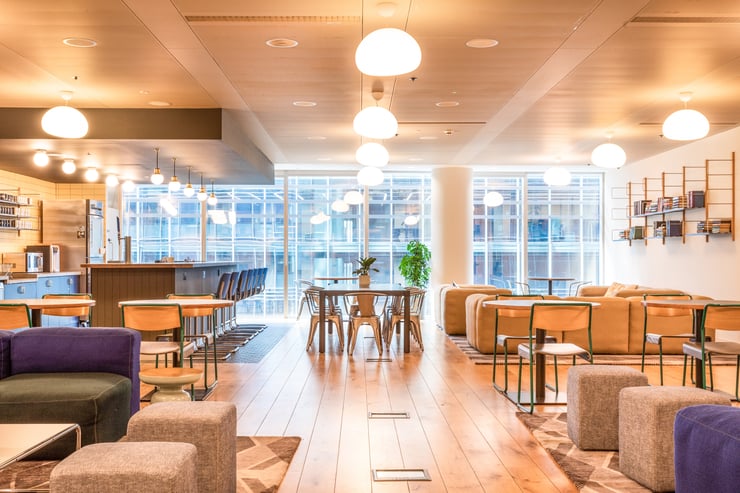 The way people work is in flux. Or rather, it's in flex.
For all the talk of remote, office, hybrid and flexible working, there is an underlying sense of division and conflict. A battle between employers and employees, between those who never want to see an office again and those who want a rapid return to the traditional 9-5 structures that were prevalent before the pandemic.
The truth, of course, is that how, when and where we work is a hugely nuanced subject. People's preferences vary massively depending on the type of work they do, who they work for, where they live, their life situation, and what it is that they would be commuting to.
There is no black and white. And our own recent research made that abundantly clear.
Embracing flexible working
We spoke to 2,000 UK adults, examining the views of full-time employees with regards to their working preferences. When asked how many days they would ideally work in the office, there were fractionally more who chose five days a week (19%), compared to those who said zero (18%). Two or three days (28%) was a more common selection.
Other points became obvious, too. For example, when working from home, 37% of employees miss interactions with their colleagues and a further 34% say they dislike the blurring of the line between their professional and personal life.
On the flip side, over two-fifths (44%) of UK adults say commuting time is a significant barrier to them coming into the office, while 45% say the cost of their commute is an issue. This number is likely to rise as the cost-of-living crisis rumbles on.
Clearly, organisations must ensure they have an amazing workspace if they are to incentivise people to commute in. Moreover, a great workspace is also a well-established factor in attracting and retaining talent – it gives a business a physical home that can provide all manner of support, perks and advantages to employees who work within it.
But what matters most to employees when it comes to a physical workspace?
Our study reveals the answer to this all-important question:
Comfortable furniture and spaces (76% said this is 'very important or 'important' to them)

Superfast, reliable Wi-Fi (74%)

Access to additional technology, such as large screens, printers and scanners (63%)

Meeting rooms (62%)

A social atmosphere (61%)

Outdoor spaces (56%)

Great onsite coffee and hot drink options (55%)

Networking opportunities and events with others in the same building or workspace (54%)

Collaborative areas (52%)

Stylish design (42%)
At beyond, thanks to our team's vast experience within the world of commercial real estate, we understand what businesses and their employees need from an office. It's not just about amazing facilities and seamless functionality, it's also about comfort, collaboration and community. It's about connecting with other people who can inspire and influence, share ideas, and open up new opportunities.
beyond Aldgate Tower, our flagship workspace in the heart of London, ticks all those boxes.
Welcome to beyond Aldgate Tower
beyond Aldgate Tower boasts 60,000 square feet of remarkable flexible workspace, including views across the city and buzzing neighbourhoods in every direction.
There are fully equipped meeting rooms, breakout areas, and event spaces; ultra-fast WiFi, IT support, and a community team; barista coffee, kitchens, and phone booths. Everything required – for businesses and individuals – to feel inspired and supported.
As part of the beyond family, members will also have access to a best-in-class app. This will make it simple to connect and network with others in the beyond universe, ensuring easy use of the workspace and all it has to offer.

So, does your business need a new workspace that employees will actually jump at the chance to commute into? Then get in touch today to hear about the great spaces available within beyond Aldgate Tower… but be fast, as we're filling up fast!