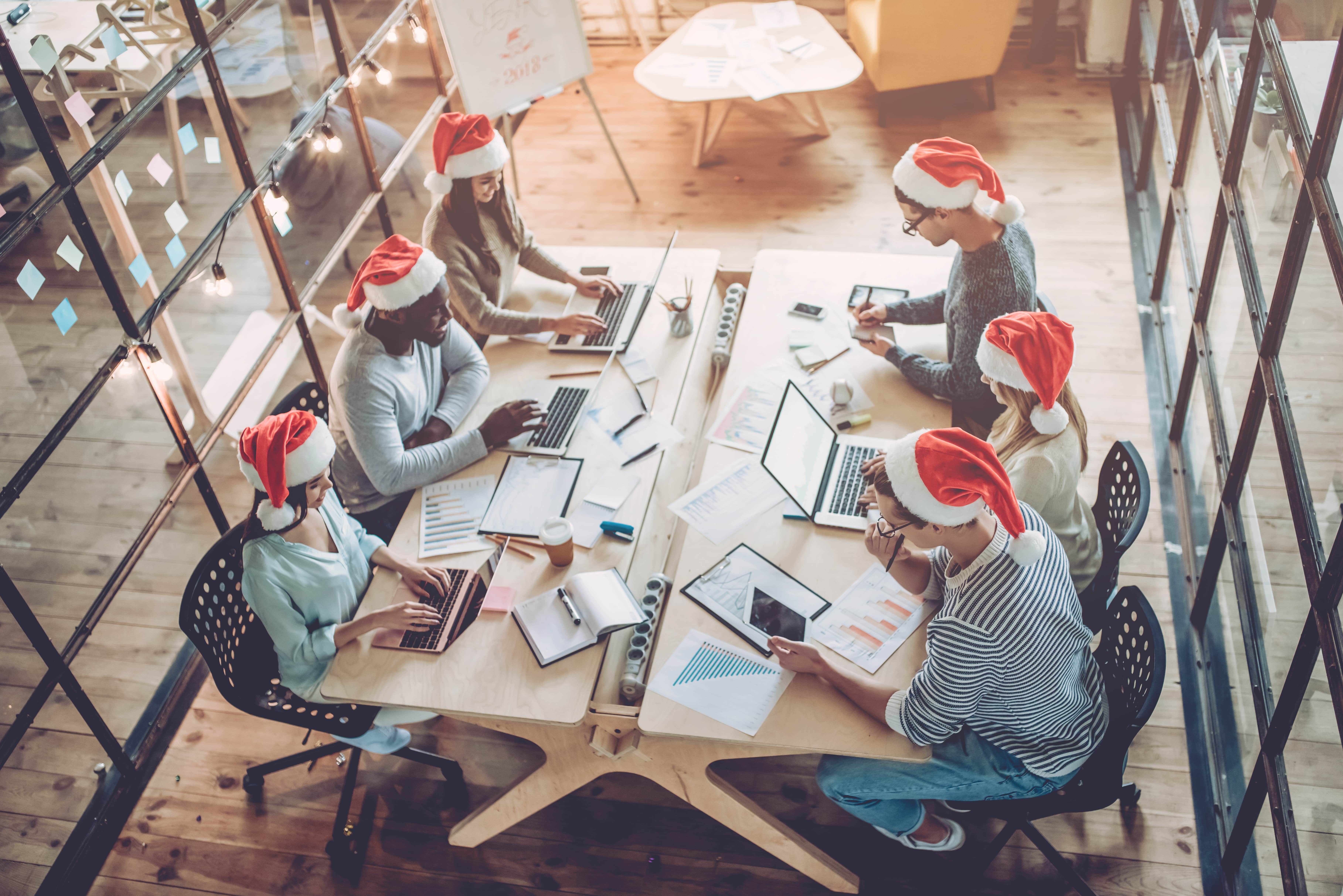 The whole beyond team wishes you a very Merry Christmas!

The Christmas party season has finally rolled around, and at beyond we couldn't be more excited. Tipples, nibbles and festive fun are highly anticipated — as well as that all-important Christmas quiz!

Here at beyond, we've prepared one of our own this year. Let's see how much you've learned about flexible workspaces and the beyond brand...

Scroll to the bottom of the page to see the answers!

1. In which month of 2022 did beyond Aldgate Tower open?
a) January
b) March
C) July

2. What are the top three things that employees value in a workspace, according to our research?
a) Comfortable furniture and spaces, superfast, reliable Wi-Fi, and access to technology like large screens, printers and scanners
b) Complimentary refreshments, comfortable furniture and spaces, outdoor spaces
c) Outdoor spaces, stylish design, reliable Wi-Fi

3. How many free offices did beyond Aldgate Tower offer to support budding entrepreneurs in its launch competition?
a) Two
b) Seven
c) Ten

4. How large is beyond Aldgate Tower?
a) 10,000 square feet
b) 60,000 square feet
c) 45,000 square feet

5. How did Rupert Lee-Browne, Chairman and CEO of Caxton, one of the members at beyond Aldgate Tower, describe the workspace in his testimony?
a) Fabulous
b) Adequate
c) Just OK

6. What percentage of employees said a flexible or coworking space best suited their professional needs, according to our research in Summer?
a) 34%
b) 47%
c) 52%

7. beyond held a party in September – some called it 'the party of the year' – to celebrate the opening of beyond Aldgate Tower, what was it called?
a) Build the Best Bridges
b) Build Better Businesses
c) Business Bonanza

8. What percentage of employers consider a flexible working policy to be important when it comes to attracting and retaining employees, according to our research?
a) 56%
b) 31%
c) 79%

9. What percentage of employees miss having interactions with colleagues when working remote, according to our research?
a) 11%
b) 37%
c) 24%

10. What percentage of employees would ideally want to do hybrid working, according to our research?
a) 61%
b) 55%
c) 47%

11. Are you interested in a flex office space of your own?
a) Yes of course!
b) Absolutely
c) How do I get started?


Whether you're a freelancer, SMB, or an enterprise company, beyond is the perfect place to take your business to the next level in 2023. Get in touch with the team today to get the ball rolling!

In the meantime, have a fantastic New Year, we hope to see you at beyond soon...